Jazz is a universal music style, a music of sharing, encounters and blended cultures. This year's event will respect the basic elements that have made the Jazz à Vienne festival such a success, while continuing to blend genres, styles and generations.
Last updated date : 11/07/2021

Past event
From 23/06 to 10/07/2021 daily.
Théâtre antique 7 rue du Cirque - 38200 Vienne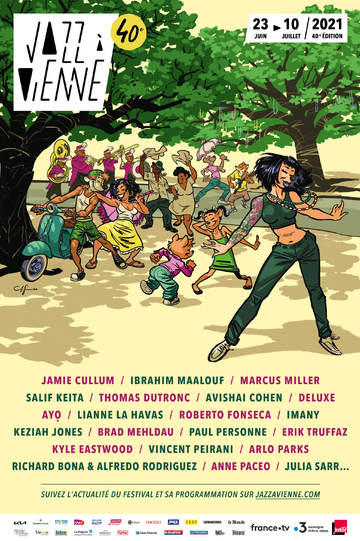 Useful tips
Openings

---
From 23/06 to 10/07/2021, daily.
Prices

---
Free entry for children < 4 years.
Théâtre antique
7 rue du Cirque - 38200 Vienne