The birth city of Cinematography hosts the Lumière Festival and invites filmmakers, actors, critics, historians and writers to come and celebrate its vitality and memory. A whole week of films, non-stop!
Last updated date : 08/02/2022
From 15/10 to 23/10/2022 daily.
Lieux divers Lieux divers - 69123 Lyon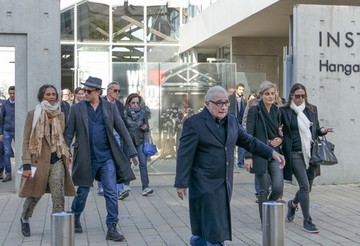 Our message to all film buffs: reserve the entire week to attend this film festival for all devoted to the history of cinema.

In a few words and highlights, here's what you can expect:
Nearly 170 films in their original languages, new copies or restored versions, presented by key figures of the cinema.

Many events and meetings: a great opening night at La Halle Tony Garnier, plus retrospectives, thematic nights, exhibitions, master classes, meetings, debates, and autograph-signing sessions… Not forgetting a session devoted to younger members of the public, on Wednesday afternoon, also at La Halle Tony Garnier.

Every day, a Cinema Village, with a book store, DVD store and meeting point will be available for your enjoyment.
Another distinctive feature of this event is that you'll get to see key figures every evening in the friendly atmosphere of the Village.

During the evening closing event, the Prix Lumière is awarded to a great actor or director for his/her entire work and contribution to the history of cinema. During former editions, the Prix Lumière has been awarded to such people as Clint Eastwood, Milos Forman, Ken loach, Gérard Depardieu, Quentin Tarantino, Pedro Almodovar, Martin Scorcese, Catherine Deneuve, Wong Kar-wai, Jane fonda, Francis Ford Coppola, Jean-Luc and Pierre Dardenne and Jane Campion, in the presence of numerous key figures of the cinema. This year the prize goes to …

Lyon, the city of cinema, offers a dream week to all film buffs!
Useful tips
Openings

---
From 15/10 to 23/10/2022, daily.
Lieux divers
Lieux divers - 69123 Lyon