Enjoy a film accompanied by a live orchestra tonight!
Again this season, the Auditorium will be giving us a novel take on both cinema and its music.
Last updated date : 29/09/2022
Music and the cinema tend to go together like a horse and carriage. It's a chemistry that plays a large part in a film's success. So when a film is screened to the strains of live music, it generates even more emotion and depth, and can even give you quite a thrill!
In this synergy, music brings the images to life and the images magnify the music.
Each new season, the Institut Lumière and Orchestre National de Lyon (ONL) give you the chance to relive cinematic masterpieces enhanced by the magic of a live orchestra, and this season includes 7 for adults and 2 for younger members of the public!
So don't miss this great opportunity to rediscover great classics in a new light.
An emotional experience guaranteed.
Isabelle, our editor born and bred in Lyon! She was born in Sainte-Foy-lès-Lyon in fact, studied in Lyon and now lives here. Territorial? Absolutely not! She loves travelling, widening her horizons, meeting new people and enjoys a change of scenery (without snow, if possible). Isabelle is curious and a people person, two attributes that often go hand in hand! Her favourite colour is green and her motto "a day without laughter is a day wasted!" 
You like it? You might also enjoy...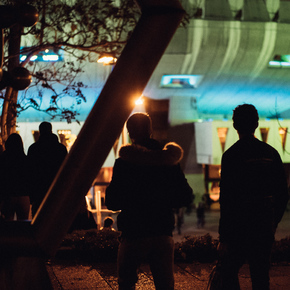 A 2100-seat hall, an orchestra of 104 permanent musicians.