Eventime is a professional event management agency (conventions, shows, seminars) located in Lyon, Montpellier, Marseille, Nice, Nantes and Paris. The agency is part of the MNH/Nehs Group and is a key player on France's MICE market.
Last updated date : 09/12/2021
All year round.
Eventime 3 cours Charlemagne - 69002 Lyon 2ème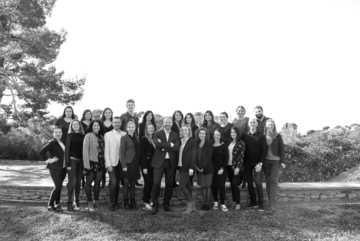 Eventime organises nearly 40 events in France and abroad every year, including high-profile conventions, such as those of SOFCOT (French Society of Orthopaedic Surgery & Traumatology), SRLF (French Intensive Care Society) and SIMS (French Society of Musculoskeletal Imaging), or the Paris Healthcare Week, as well as major international gatherings, such as the Annual Congress of the EAO and Autism Europe.

Eventime's team offers extensive experience and expertise in all areas of event management, as well as a range of agile services, from overall coordination to the management of individual participants, including scientific secretariat, abstract management, promotion and reception service management. Eventime uses a proprietary digital platform (Regtime©, Abstractime© and Bookingtime©), developed in-house, which guarantees a tailored solution for all types of events.

Eventime takes on board the challenges faced by organisers, in particular the search for funding. In tune with market developments, the agency adapts to new challenges, with an original, high-added-value service, Exhibitime©, for exhibition management, as well as partnerships for learned societies, associations and professional federations seeking to diversify their sources of funding.

Placing your trust in Eventime means choosing an agency that delivers results!
Eventime
3 cours Charlemagne - 69002 Lyon 2ème