Manifesta is a private venue built around a magnificent staircase. There are several formats available for receptions, and it offers capacity of up to 100 guests for a cocktail party.
Last updated date : 10/06/2022
All year round.
Manifesta 6 rue Pizay - 69001 Lyon 1er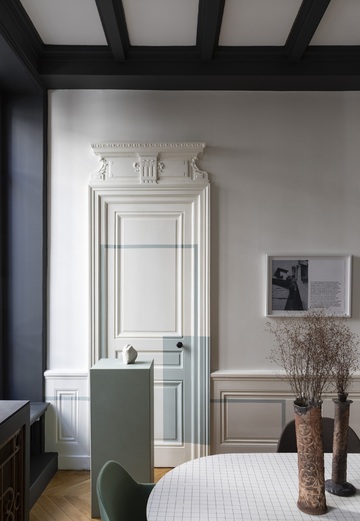 Céline Melon-Sibille designed Manifesta to be a creative space, a multi-disciplinary cultural model, and an alternative venue dedicated to contemporary art. She puts her artistic expertise in the service of corporate events.

Housed in a former silk-making workshop, the 210 m² venue hosts events and gatherings, ranging from business lunches to executive committee meetings, which fully satisfy customer expectations.

Rather than a gallery, this is a venue designed to host artistic programmes created by national galleries and their artists.

Manifesta is focussed on the needs of corporate events. The warm, welcoming environment, offers a unique space to work, receive guests and discover both international artists and emerging talent.

Manifesta makes contemporary art accessible, offering a different way to approach it. It is a networking space that offers a unique experience thanks to the services provided by Manifesta's organisers.

The idea is to put on a guided artistic programme throughout the year. By making contemporary art approachable, Manifesta conveys its passion for art to companies, through unique gatherings, lunches, conferences and guided tours, with a focus on human relations and artwork sales.
Manifesta
6 rue Pizay - 69001 Lyon 1er