Lyon's first shop dedicated to terrariums. An oasis to reconnect with nature by simply integrating it into your daily life. You will find plant creations made by hand before your eyes.
Last updated date : 01/07/2021
Open from Tue. to Sat.: 11 AM-7 PM.
ONNO Jardins Intérieurs 7 rue du Plâtre - 69001 Lyon 1er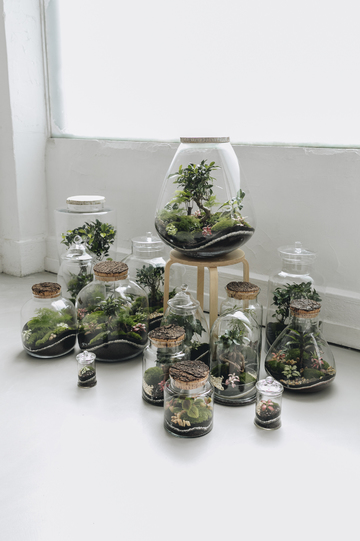 The collection offers unique landscapes in containers of various shapes and sizes, allowing them to adapt to your interior.
According to the format, customised terrariums can be made to suit your needs.
Want to give free rein to your creativity and make your own terrarium?
Sign up to one of the workshops to have a go and enjoy a fun experience.
You will learn about the origins of the terrarium and how an ecosystem works, while combining creativity and love for nature, as you create your own interior garden. You will be assisted with personalised advice and leave with your very own creation.
Each week, the team offers a selection of attractive and original indoor plants, and provides advice depending on whether you're a "plant killer" or a "plant lover"!
See more on this top tip in COLLECTOR
Collector's original visuals and voice have made it a big hit in Lyon. It offers locals a different view of their city: more modern, more urban, and even a little offbeat. In just a few years, this guide has become the repertoire of "places to be". It opens doors to somewhat secret worlds – just the way we like them in Lyon.
list Know more about Collector
Useful tips
Openings

---
Open from Tue. to Sat.: 11 AM-7 PM.
ONNO Jardins Intérieurs
7 rue du Plâtre - 69001 Lyon 1er