Caterer. Breakfast, tray meals, buffet, cocktail parties.
Last updated date : 26/01/2021
All year round.
Serge Magner Traiteur Impasse Louis Verd - 69540 Irigny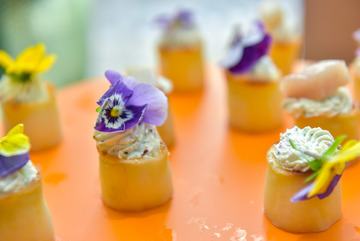 With its certification ISO20121, Serge Magner is a sustainable caterer with more than 25 years of experience, specialized in event management and meal delivery to companies.

A star-michelin at your table, a "zero waste" buffet, a full vegan buffet, don't hesitate to challenge our team.
Serge Magner Traiteur
Impasse Louis Verd - 69540 Irigny