The first theater in France dedicated to improvisation offers an eclectic program to make you live a unique experience each night.
Last updated date : 07/09/2021
All year round.
L'Improvidence 6 rue Chaponnay - 69003 Lyon 3ème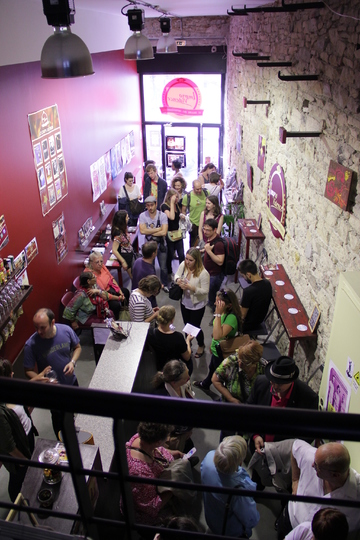 Imagine a magnificent theatre in Lyon entirely devoted to improvisation. Here, a whole community of actors share the stage, their experience, notoriety, know-how and common passion.
L'Improvidence, which seats 50 people, welcomes you every night of the week. The highly diverse programme includes amateurs and professionals alike, both French and foreign. There's something for everyone: impro wrestling, solo acts or shows by several people, with drawing, in music or in English. Enjoy the experience and help the actors create a unique show!
See more on this top tip in COLLECTOR
Collector's original visuals and voice have made it a big hit in Lyon. It offers locals a different view of their city: more modern, more urban, and even a little offbeat. In just a few years, this guide has become the repertoire of "places to be". It opens doors to somewhat secret worlds – just the way we like them in Lyon.
list Know more about Collector
Useful tips
Openings

---
Accessibility

---
Accessible for self-propelled wheelchairs
L'Improvidence
6 rue Chaponnay - 69003 Lyon 3ème