Aller à la rencontre des artisans autour de chez vous
Découvrez une autre facette de Lyon et ses alentours à travers ses artisans locaux.
Des artisans vous ouvrent leurs portes pour vivre de vraies micro-expériences. Au cœur du territoire, partez à la rencontre de ces passionnés et expérimentez la création grâce à leur savoir-faire.
Découvrez sans plus tarder notre sélection et trouvez l'activité qui vous correspond : ateliers DIY, photos ou même culinaires... il y en a pour tous et pour toutes les envies.
1 match
---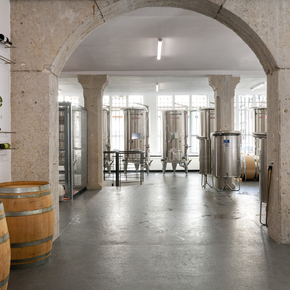 Chai Saint Olive is Lyon's first wine-producing cellar. In addition to being a production site, this creator of urban wines is a unique events venue...