It is bounded South by the street Franklin, the district of Ainay and its abbey and includes the city center and the fashion designers in the street Edouard Herriot and the "Golden square", the streets between place Bellecour and place des Jacobins.
Last updated date : 05/02/2018
The Presqu'Ile district
- 69002 Lyon 2ème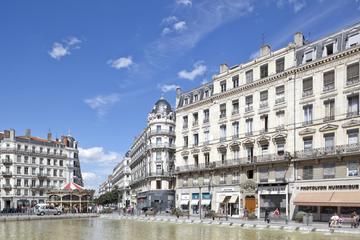 Before the city was founded by the Romans, the foot of Croix Rousse hill is where the Gaulois town of Condate was situated - today the Presquile area. Contains the Rue Mercière, Place Bellecour, Perrache train station, Rue Président Herriot and Rue Victor Hugo.
The Presqu'Ile district
- 69002 Lyon 2ème