This building, built between 1909 and 1928 by architect Tony Garnier, was used as a slaughterhouse and cattle market until 1967, and known as La Mouche. Rehabilitated in 1988, it now houses concerts and important events.
Last updated date : 23/03/2023
Halle Tony Garnier 20 place Docteurs Charles et Christophe Mérieux - 69007 Lyon 7ème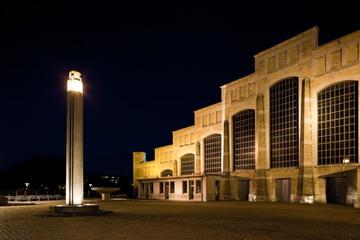 It was renovated in 1987 to host major events.
Useful tips
Accessibility

---
Mental disability
Accessible for self-propelled wheelchairs
Halle Tony Garnier
20 place Docteurs Charles et Christophe Mérieux - 69007 Lyon 7ème