Vast agricultural domain, property of the countess of Servient, around a strengthened farm, a farm and a domain were destroyed in 1874. Sold in 1843 to the military authority, barracks was finished in 1862.
Last updated date : 04/06/2018
The Part-Dieu district - 69003 Lyon 3ème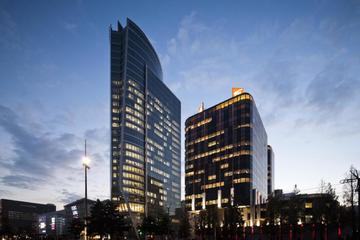 The area became part of the city in 1960. In 1970 began the construction of the areas many skyscrapers. There are plans for a 160m high building to be constructed in 2017.
The Part-Dieu district
- 69003 Lyon 3ème