From Lugdunum to Lyon: 2,000 years of history
Officially established in 43 BC in Fourvière (from the Latin "forum vetus", meaning "ancient forum"), the Roman colony of Lugdunum evolved to become a superb city and the capital of the Gauls. Many ancient sites are to be found throughout the city, including below ground. Lyon cherishes its historic sites and has chosen to preserve them by keeping them alive. As such, every summer, the ancient theatres in the Fourvière area host the Nuits de Fourvière music festival. Our advice: to gain a better understanding of Lugdunum and the daily lives of its inhabitants, don't forget to visit the Gallo-Roman Museum in Fourvière, next to the archaeological site.
2 matches
---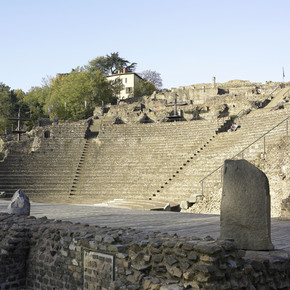 The place in which Lugdunum was founded in 43 BC by Munatius Plancus includes the Grand Théâtre (tragedies and comedies), the Odéon (music, reading),...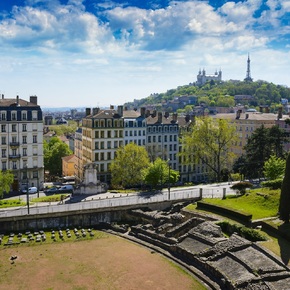 Built in 19 AD above the Gallic market town of Condatum, outside the Roman city, the Amphitheatre was extended a century later at Hadrian's request...