Doctor Dugoujon's villa where Jean Moulin was arrested by Klaus Barbie during a meeting on June 21, 1943, along with the doctor Raymond Aubrac and four other Resistance fighters.
Last updated date : 16/01/2021
Closed temporarily.
Jean Moulin Memorial 2 place Gouilhardou - 69300 Caluire-et-Cuire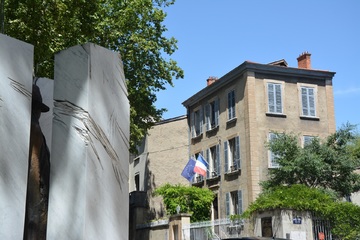 Useful tips
Openings

---
Prices

---
Free entry for children < 18 years.

Free for locals and Veterans.
Jean Moulin Memorial
2 place Gouilhardou - 69300 Caluire-et-Cuire