Cour 10 rue Lainerie
16th century house with a remarkable courtyard, known for its staircase without a core. The staircase wraps around itself as a feat of Renaissance architecture.
Last updated date : 04/06/2018
Open daily from 7 AM to 7 PM (8 PM in summer)
Cour 10 rue Lainerie
10 rue Lainerie - 69005 Lyon 5ème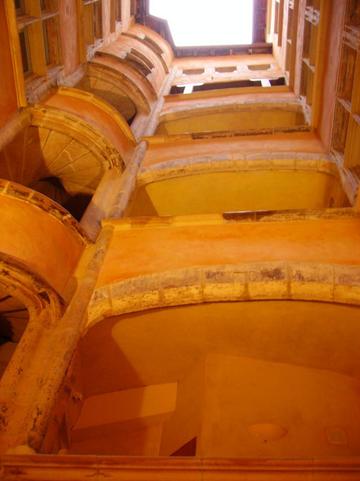 To discover, come take a tour of Vieux-Lyon!
Useful tips
Openings

---
Open daily from 7 AM to 7 PM (8 PM in summer)
Cour 10 rue Lainerie
10 rue Lainerie - 69005 Lyon 5ème