La Maison des Canuts in the heart of the weaving district relates five centuries of the history of silk making in Lyon...
Last updated date : 10/03/2023
All year round daily except on January 1st and December 25th. By reservation.
Sortie du métro Place de la Croix-Rousse - 69004 Lyon 4ème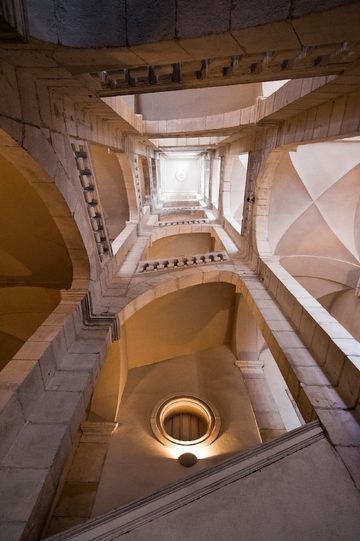 Croix-Rousse, a historic area in Lyon known for its industrious silk weaving activity, reveals its secrets. During this tour, a visit to La Maison des Canuts, a former silk weaving workshop, is the ideal place to discover five centuries of silk weaving in Lyon: in the workshop, you will see a draw loom which inspired Jacquard to invent his famous loom, on which you will witness a demonstration of silk weaving.

Everything is here: you'll learn how the craftsmen worked, from the breeding of silk worms to the creation of magnificent Genoa brocades and velvets, and about the considerable contribution made by the canuts to the present-day textile industry in the Rhône-Alpes area.

Then follow your guide and retrace the footsteps of 19th century canuts through the narrow streets and stairways in the Croix-Rousse area to Place des Terreaux. These slopes are full of the eventful history of the 19th century silk industry, from the Revolution to the subsequent industrial period.

Please ensure you arrive 10 minutes before the tour commences.
Useful tips
Openings

---
All year round, daily except on January 1st and December 25th.
By reservation.
Prices

---
Reduced price: 8 €, Adult: 19 €.

Free entry for children < 8 years.

Free with the Lyon City Card.
Additional information

---
The health pass is required for the entrance to "La Maison des Canuts"
Sortie du métro
Place de la Croix-Rousse - 69004 Lyon 4ème