What is behind those elegant classical facades? You can learn more by following the guide!
Last updated date : 01/04/2022
All year round daily.
Devant le Pavillon du Tourisme Place Bellecour - 69002 Lyon 2ème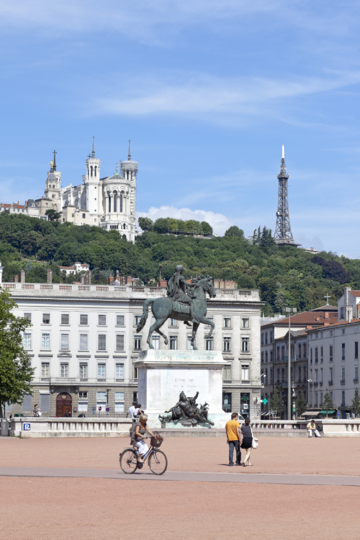 This fascinating and unusual tour enables you to see parts of Bellecour.
One can easily walk past without paying attention and yet these places are steeped in history. Discover the secrets of these mansions from old rural properties in the Abbey Ainay.

Illustrious architects, such as Soufflot, continue to give evidence of their talent in these magnificent and luxurious residences. The course helps to evoke the neighborhood's history: how Place Bellecour Place Royale became, or the arrival of the rich society of the time eager to display their social status and flaunt architectural feats in the middle of the peninsula.

This tour reveals the hidden heart of downtown!

Duration of the visit : 2h. Please ensure you arrive 10 minutes before the tour commences.
Useful tips
Openings

---
Prices

---
Adult: 12 €, Child: 8 €, Student: 8 €.

Free entry for children < 8 years.

Free with Lyon City Card.
Devant le Pavillon du Tourisme
Place Bellecour - 69002 Lyon 2ème