Espace Ecully
Designed to cater for private individuals, companies and associations, Espace Ecully is suitable for organising most events, such as seminars, conferences, private evenings, exhibitions, trade fairs, weddings, dinner dances and shows.
Last updated date : 17/07/2021
Espace Ecully
7 rue Jean Rigaud - 69130 Écully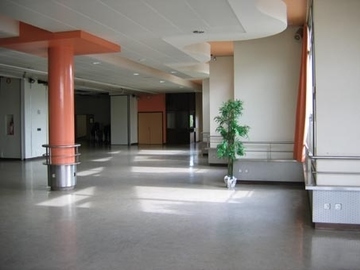 This modular space can be divided into two main modules thanks to movable partitions.
It boasts a bar, cloakroom, fully equipped kitchen for reheating food, a 100 m2 stage, sound and light control room, screen and video projector.

Espace Écully is a municipal hall that can be rented out by companies, private individuals and associations.
Espace Ecully
7 rue Jean Rigaud - 69130 Écully