Lyon – a city of museums
True repositories of human genius through the ages, museums abound with knowledge, creativity, beautiful objects, accounts and discoveries.
Museums today are constantly evolving and living spaces, which open their doors wide to share their collections and knowledge with as many people as possible.
With temporary exhibitions, videos, interactive games, guided tours, creative workshops, conferences, shows, night-time openings and more, there are many ways to spread the joy of knowledge.
Bring your children to the museum: workshops, game booklets and fun tours are also provided for children to learn while enjoying themselves.
42 matches
---
The purpose of the ICJ (Institut Culturel du Judaïsme, i.e. cultural institute of Judaism) is to teach people about all the different aspects of...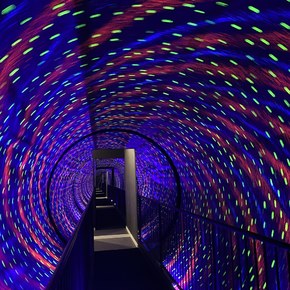 Enter the fascinating world of illusions where all your senses will be turned upside down. This world can upset even the bravest among you (but it's...