The Textile Museum has 2000 years of history of textiles (the first collection in the world) and the Museum of Decorative Arts is one of the few museums in France atmosphere. The museum shop offers a wide range of pieces related to the collections.
Last updated date : 24/02/2023
Closed temporarily.
Textile Museum 34 rue de la Charité - 69002 Lyon 2ème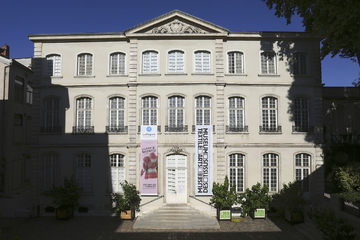 Furthermore it provides the profound history of the Lyon silk trade going back to the Renaissance period. Rare Persian rugs, Coptic tapestries and silk from Spain and Italy.
In the museum of decorative arts, the visitors were invited into the home of a wealthy 18th century family.
It offers one of the richest collections of decorative objects and exhibits fine collections of 15th and 16th century Italian Majolica, Middle Ages and Renaissance tapestries and a collection of clocks. The museum also welcomes contemporary creations and displays silverwares, from the 60's to the present day.
Useful tips
Openings

---
Prices

---

Free entry for children < 12 years.

Free with Lyon City Card.
Textile Museum
34 rue de la Charité - 69002 Lyon 2ème