Museum of Puylata
A site museum, as the items discovered during the excavations between 1955 and 1969 are still there. Gallo-Roman equipment, paintings and bronze, iron, architectural and ceramic items from the 1st to the 3rd c., pottery, medallions, etc.
Last updated date : 16/11/2022
Museum of Puylata
Lycée Sainte Marie Lyon, 4 montée St Barthélémy - 69005 Lyon 5ème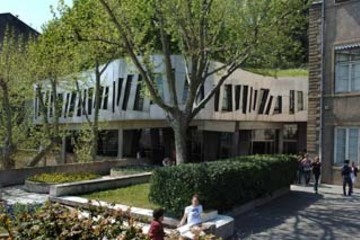 The name "Puylata" comes from the former occupant of the House of the Marists. Sainte Marie Lyon Lycée is one of seven school groups that depend on the Marist Fathers.
The museum is currently being renovated.
Museum of Puylata
Lycée Sainte Marie Lyon, 4 montée St Barthélémy - 69005 Lyon 5ème