Dental Surgery Museum
This museum was created in 1979. It retraces the history of dental surgery: equipment and documents. It shows the technical development of equipment and products. Discover the reconstruction of a surgery from the 1900s and a prosthetic workshop.
Last updated date : 17/07/2021
Dental Surgery Museum
Faculté d'Odontologie 11 rue Guillaume Paradin - 69008 Lyon 8ème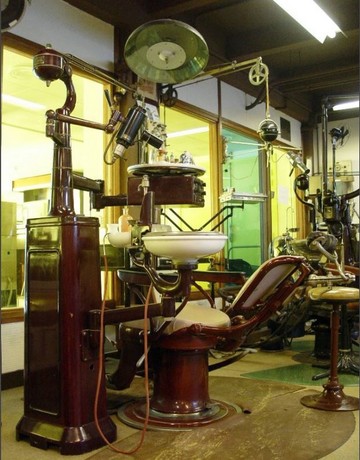 The museum is open to all, but particularly to professionals and people who have a real interest.
The library on the second floor contains about 5000 works.
Dental Surgery Museum
Faculté d'Odontologie 11 rue Guillaume Paradin - 69008 Lyon 8ème