It's all your own doing!
Got time on your hands and suddenly fancy doing something different and unusual? How about taking part in a woodworking, sewing or even recycling workshop? Here, you'll find plenty of ideas and be able to concoct a custom-built programme for yourself or your kids!
2 matches
---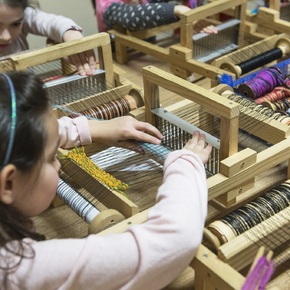 Soierie Vivante
The children learn how to weave on small looms and have an educational visit of the former lace-making workshop of Mrs. Letourneau. After, they have a...
Atelier de l'oasis
L'Atelier de l'Oasis, headed by Laurence Senelonge, will teach you all the drawing and painting techniques. As a painter highly-rated by the Drouot...