Trancitana (an urban treasure hunt) brings you an unusual way to discover Lyon thanks to a choice of theme trails accompanied by tasting sessions. Why? Because seeking out and understanding clues together is a great way to forge friendships.
Last updated date : 07/06/2023
All year round daily. On demand.
Trancitana - Urban Treasure hunts 13 rue de la Vieille - 69001 Lyon 1er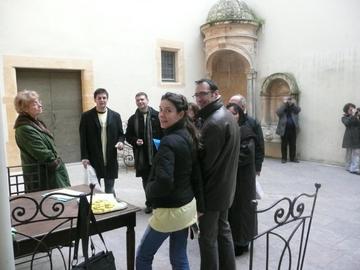 Trancitana gives you the opportunity to enjoy adventures in all four corners of the town with 5 different treasure hunts aimed at helping you explore it as part of a team: Lyon Historique (Historic Lyon), Lyon Insolite (Secret Lyon), Lyon Plaisirs Gourmands (Delicious Lyon), Lyon Découverte (Discover Lyon) and Lyon en Cyclopolitain (Lyon Cycle Taxi Tour). An entertaining and cultural activity devised by Trancitana for all groups (companies, conferences, seminars, works councils or family gatherings).
Useful tips
Openings

---
All year round, daily.

On demand.
Trancitana - Urban Treasure hunts
13 rue de la Vieille - 69001 Lyon 1er