This 9975 m² garden is the oldest in the city of Lyon and is now a place to relax or pass through. It houses the Amphitheatre of the Three Gauls.
Last updated date : 25/02/2022
Jardin des Plantes rue Lucien Sportisse - 69001 Lyon 1er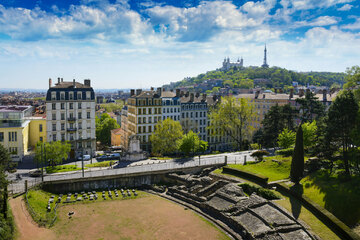 Originally the garden of the abbey of the Bénédictes de la Déserte, it became a botanical garden for the students at the Centrale school in 1814 and was opened to the public in 1821. In 1857, all the collections of live plants were transported to the Parc de la Tête d'Or, which was in the process of being laid out.
Jardin des Plantes
rue Lucien Sportisse - 69001 Lyon 1er