Parc de la Feyssine
Between the campus of La Doua and the river Rhone, the urban nature park Feyssine covers 45 hectares and this old water catchment area appears as the largest green space in Villeurbanne.
Last updated date : 05/02/2018
Open daily all year round.
Parc de la Feyssine
Entre le campus de la Doua et les rives du Rhône - 69100 Villeurbanne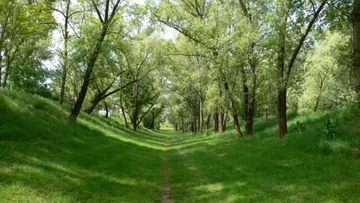 The biggest urban park in Villeurbanne, Feyssine Park was used for water catchment and enabled the Lyon urban area to be supplied with drinking water for more than 90 years. Water stopped being collected in the 1930s, the site was abandoned and new habitats developed.
Today, Feyssine Park preserves the landscape created by the alluvial forest and the banks of the Rhone. It also accommodates an animal and plant biodiversity that is not found anywhere else in Villeurbanne.
Facts and figures for Feyssine natural urban park
• 0 pesticides and artificial fertilizers
• 47 types of birds recorded, 23 nesting types, 20 of which are protected
• 20 rare and protected plant species
Useful tips
Openings

---
Open daily all year round.
Parc de la Feyssine
Entre le campus de la Doua et les rives du Rhône - 69100 Villeurbanne