An authentic confectionery shop. Each week a tasting session is organised in this fairy-tale store based on a particular theme (an event or region, etc.) focusing on one or several confectionery products. Reservations recommended.
Last updated date : 15/02/2022
See the schedules on the website.
Violette et Berlingot - Tasting courses 58 passage de l'Argue - 69002 Lyon 2ème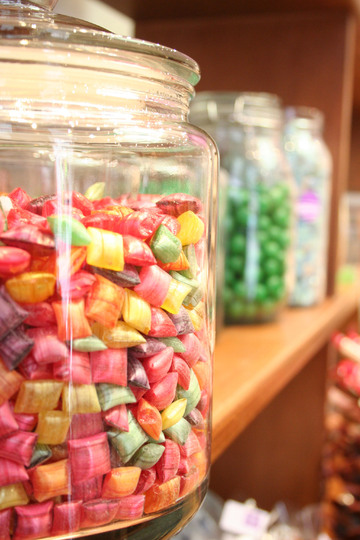 We organize four types of tastings: - tastings-discovery for two, a family or small groups (friends, bachelorette party ..), they are on reservation.

- Tastings opened on themes: they are announced on our facebook page and are opened to all, they are generally free.

- Buffet of sweetnesses: moment of discovery between friends or between colleagues of the know-how of the greedy heritage of France (at the end of meal, pauses sweetness during a seminary, a convention ...). A person of our team is there to advise the participants and make them discover flavors.

- Sensory journeys: they are bound for groups, can take place in the shop or in other places. They have themes (" Flowers and sweetnesses ", " Soft memories"), call on to the senses of the participants, to their creativity. The duration is from one hour to one the afternoon.
Useful tips
Openings

---
See the schedules on the website.
Prices

---
Group rate available for > 2 people.
Violette et Berlingot - Tasting courses
58 passage de l'Argue - 69002 Lyon 2ème