Everybody at the table
Multichef prepared dinner, typical Lyonnais dishes or original brunches… Restaurant owners reserve their best tables for unique moments, not to be missed! Don't forget to book a table directly with the organisers and "Bon appétit" of course!
2 matches
---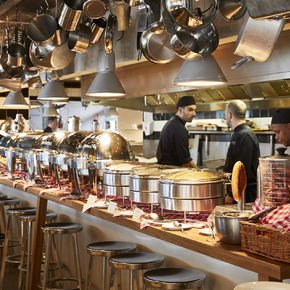 Mama Shelter Restaurant
Every Saturday and Sunday, the Mama Shelter of Lyon offers you its famous brunch!
Arguably the most important part of a French meal, cheese is a source of national pride. The average person in France consumes 26 kilograms of cheese...