Look what I made!
If the tasty treats made by others just don't cut it out for you, roll up your sleeves and sign up for one of the many cookery workshops organised by one of the partners of "It's Lyon's treat". On the agenda, cookery lessons, pastry workshops, children workshops, etc.! Don't forget your wooden spoon!
3 matches
---
Only Vindilis
With family, friends or colleagues, the Atelier Gourmand of Lyon offers group, instructive and fun cooking classes. Come and discover the keys to...
Let yourself be guided by Audrey, from Praline et Rosette and succumb to the gourmet temptation! On the menu: a walk through Lyon's Presqu'île...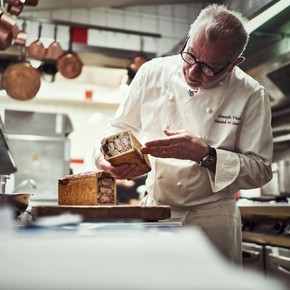 Joseph Viola is the chef behind the re-appearance of 'pâté en croute' in restaurants.