Festival Lumière #11 - Grand Lyon Film Festival
The birth city of Cinematography hosts the Festival Lumière and invites filmmakers, actors, critics, historians and writers to come and celebrate its vitality and memory. In 2019, save the date for the 11th edition!
Last updated date : 12/06/2019
From 12/10 to 20/10/2019
daily.
Lieux divers
Lieux divers - 69123 Lyon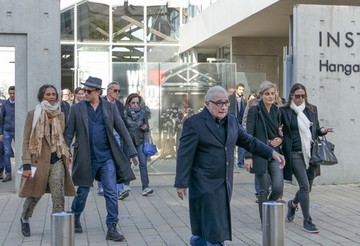 Nearly 170 screenings over the course of one week, presented by well-known personalities, in Lyons cinemas and theatres. From arthouse cinemas to big multiplexes, everyone will find a screening near to them. The Lumière Award rewards filmmakers for the entirety of their creations, and for any links with the history of cinema.
Taking place over 8 evenings, come and discover the programme, the Lumière Awards, the opening night, the innovation…
Useful tips
Openings

---
From 12/10 to 20/10/2019, daily.
Lieux divers
Lieux divers - 69123 Lyon