Specialist in transport, logistics and management of luggage and equipment.
Last updated date : 02/03/2022
All year round by reservation.
Express Beaujolais 130 place de la Mairie - 69870 Poule-les-Écharmeaux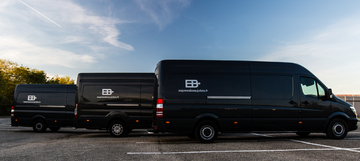 - For conventions and seminars: pick-up and distribution of luggage and equipment to various locations (such as convention centres, hotels, airports and stations).
- Sports events: Provision of a van with driver for equipment transport for sports clubs.
- Transportation to all destinations for cruise lines and travel agencies.
Useful tips
Openings

---
All year round by reservation.
Express Beaujolais
130 place de la Mairie - 69870 Poule-les-Écharmeaux