Cycle and motorcycles available for hire to help you get around Lyon city centre: bikes, scooters, motorbikes. Children's bicycle rental.
Last updated date : 05/02/2018
Lyon Location / Cycle in city
13 bis rue d'Alsace - 69100 Villeurbanne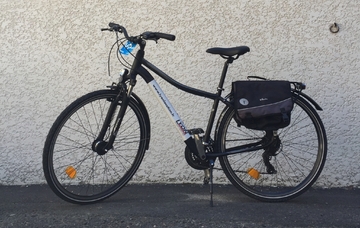 Jump on a two-wheeler and set out on a discovery tour of Lyon's historic sites or ride along the banks of the river Rhône to enjoy the best of both worlds: nature and the town.
Lyon Location / Cycle in city
13 bis rue d'Alsace - 69100 Villeurbanne