Let's get away from it all!
Want to get away from it all during your lunch break, for a picnic with the family or a gym session? These parks and gardens will welcome you with open branches!
You've visited the city, so why not now see Lyon in its natural glory? Take a walk through Parc de la Tête Park, Parc des Hauteurs or Parc de la Cerisaie, all of which are very popular among locals; go for a stroll along the banks of the Rhône to see Lyon from a different perspective; stop at the terrace of a restaurant or café to enjoy a relaxing break… Welcome to Lyon, the green city!
62 matches
---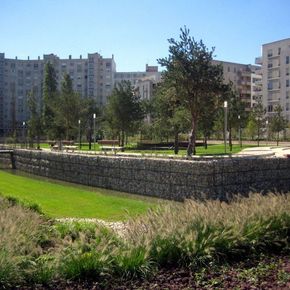 This 5000 m² park, inaugurated in October 2007, resembles the Japanese countryside with its water garden. It was awarded the inaugural Prix de...