Heights Park
The Parc des Hauteurs is a municipal park that stretches from the Montée de l'Ange to the Loyasse cemetery. It covers the former "Tramway des Macchabées" route.
Open daily all year round.
Heights Park
Montée Nicolas de Lange (à côté de la place de Fourvière) - 69005 Lyon 5ème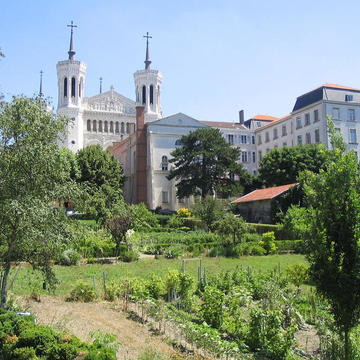 The 600 m "Quatre Vents" (Four Winds) footbridge on the Viaduct path gives you a panoramic view of the Saône and Croix-Rousse.
The park was designed by landscape architect Michel Corajoud. Hauteurs Park also includes the Jardin du Rosaire, under the Basilica.
Useful tips
Openings
Open daily all year round.