Are you on holiday or weekend in Lyon with your children? Do you want to use the services of a babysitter to enjoy leisure activities with a partner or with friends, or simply to rest?
Archives | Last updated date : 16/03/2022
All year round.
Marypop 36 quai Fulchiron - 69005 Lyon 5ème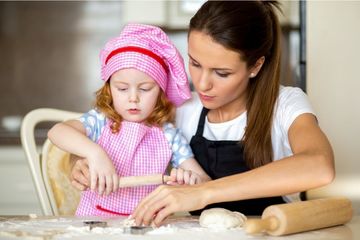 How can you find a reliable baby-sitter in Lyon when you are far from home? If you are not French, how can you find a babysitter who speaks your children's language so that they can communicate easily with each other and feel completely confident?

The MARYPOP bilingual baby-sitting service meets the needs of all parents who, like you, wish to call upon a bilingual baby-sitter, whether they are on holiday, expatriates, multilingual families or looking to introduce their children to a foreign language.
MARYPOP is an online service available 7 days a week and 24 hours a day, which puts you in contact with bilingual baby-sitters who are carefully selected and recommended by other parents. The rates are affordable and the service does not require any booking fee or mandatory subscription. Finally, you can cancel without charge up to 12 hours before the baby-sitting.

How does it work?
Simply search for a baby-sitter on www.marypop.com according to your criteria (dates, languages of your children...).
You then create an account which allows you to consult the detailed profiles of the baby-sitters and to contact them via Marypop website.
You then book online and pay directly on the website which is 100% secure.

With MARYPOP and the baby-sitters of the world, enjoying your holidays differently is now just a click away.
Marypop
36 quai Fulchiron - 69005 Lyon 5ème